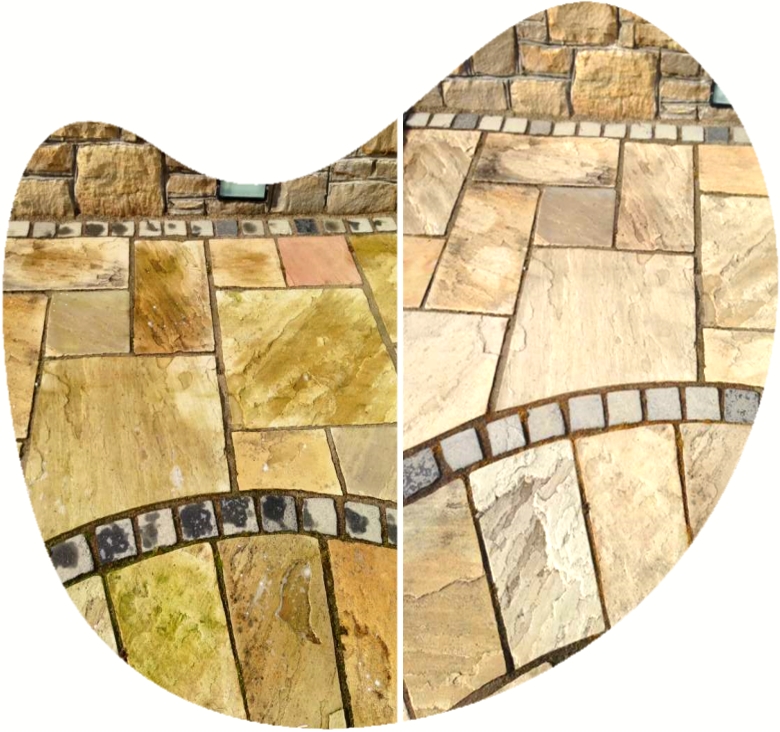 Pressure Washing Sandstone & Sandstone Cleaning in Gold Coast
Sandstone is a product that tends to erode easier than other stone products and because of that, DIY high pressure washing can potentially cause harm to the characteristic fine details that give Sandstone products high appeal. Professional pressure washing in Gold Coast can be done without risk, but Gold Coast Pressure Cleaning prefers to use the Softwashing method for a thorough clean.
Due to the porous composition of sandstone products there are many cleaning products that may claim to not harm sandstone but you need to know that that is does not react well to alkalies, acidic cleaners or ammonia based cleaning products.
Sealing your sandstone is a positive step. Not only will it make for smoother and easier clean-ups, but it will also offer better protection against the elements and the accidents.  If we are sealing your sandstone, depending on what time we commence and weather conditions, it may take a second visit to complete. Why? Because the sealant can be virtually ineffective on a wet or damp surface plus, it needs to remain dry for 24 hours after the sealant is applied.
Apart from sandstone washing and cleaning, we also offer external mould removal, driveway cleaning and roof washing in Gold Coast.
Here is a very useful tip
If anything gets spilt onto a sandstone surface, it is imperative that you clean it up immediately. Not just a wipe over, use water because the porous composition of sandstone means the spilt product will be absorbed quickly resulting in a stain that cannot be removed – ever!