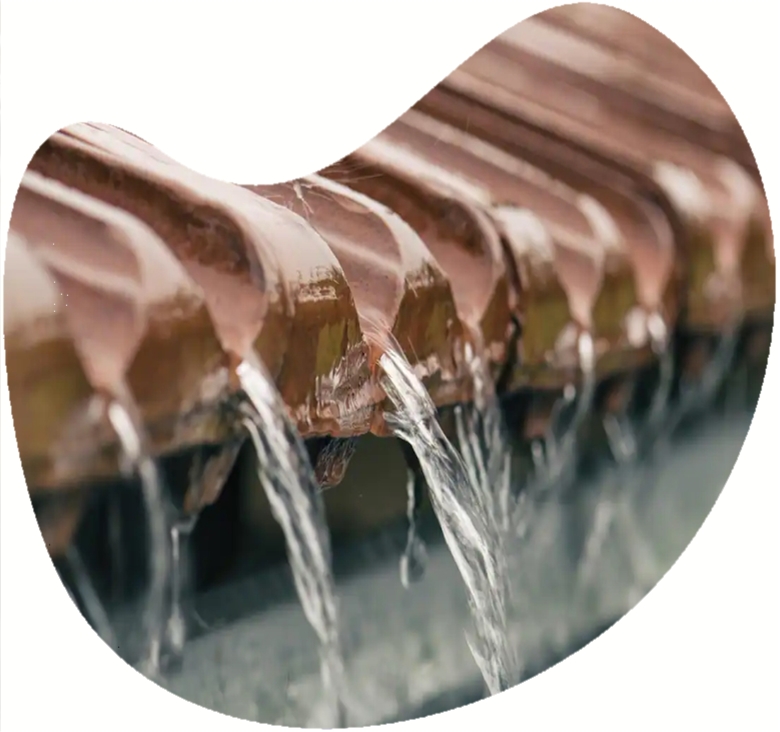 Roof Cleaning & Guttering in Gold Coast
When washing roofs there are many factors to consider. The main one is what sort of roof. Tiles, Steel or Slate. Tiles and slate are designed to keep water out running down the roof in one direction and the steel roof whilst also prefers a downward water flow is not so susceptible to upward flow.
When using a pressure washing system, we must consider the possibility of water running under the tiles and plan how to wash. Steel roof is a lot easier. Also, consideration has to be given to the age of the roof itself together with any sealant that has been applied. Many homeowners are not too sure on the latter. Because of all of the above, as a professional house washing service in Gold Coast, we prefer to use the SoftWash method as being the better alternative.
Soft washing is generally the safest, most effective method to achieve a thorough cleaning of the roof, and more so if we are working on an older roof which, as noted above, can be more susceptible to damage. Gold Coast Pressure Cleaning has performed many roofs soft wash services that clean and remove unwanted contaminants on the surface while taking the utmost care not to cause even the slightest damage while doing so. And while we are up there, we will clean the gutters to remove any debris together with ensuring your gutters and downpipes are running free of any obstacles.
Just quickly, let us explain how a SoftWash works. It is completed in two steps. First, we apply a proven and guaranteed product of a biodegradable chemical solution onto the roofs surface. There is only a limited time that we like to leave the solution on the roof surface, so we need to ensure that we spray it into all spots the first time. After the solution has had the time to react on the surface, we commence the washing with a low pressure setting to softly wash the solution away while taking the grime with it.
Apart from providing roof washing and guttering, we also provide timber fence and deck cleaning, driveway washing, and sandstone washing in Gold Coast.
Just want your gutters and downpipes cleaned?
When gutters are not free of debris and therefore hindering the intended flow to the downpipes, they will back up and begin to spill over the edge. But in heavier rain, while they are spilling over the es and into your ceilings. Gutter cleaning is something that needs to be done regularly. Gold Coast Pressure Cleaning can work out a plan for you that will be very economical.