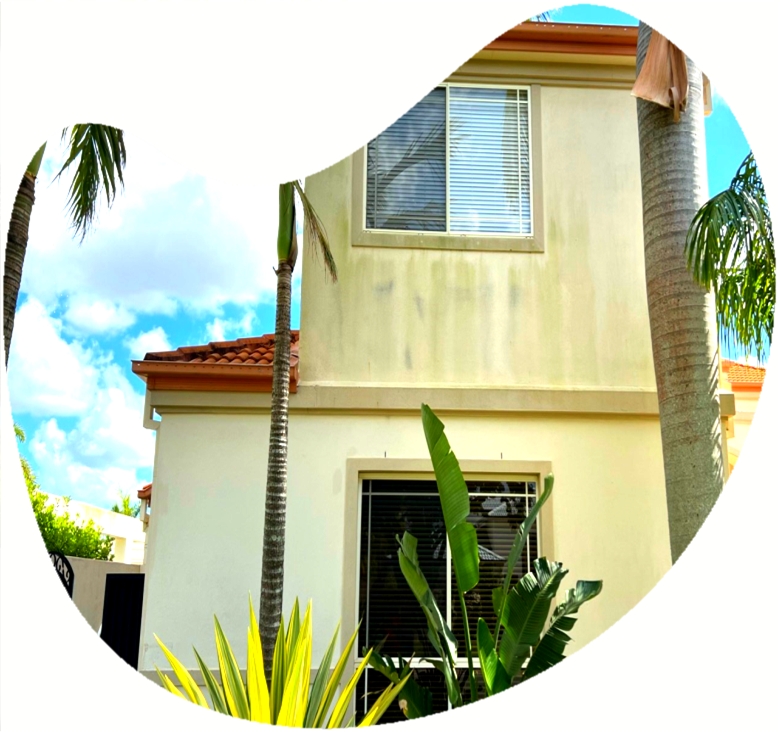 Best House Washing in Gold Coast
Street appeal for your home. Want it? Gold Coast Pressure Cleaning can give it to you in a matter of hours. As a professional house washing company located right here on the Gold Coast and here to provide you with as many home pressure washing services you could ever want!
Why does your house needs washing?
You already know that your home can slowly build up dirts, grime, algae's, moulds and sediments and you only realise just how bad after you see how it looks after our pressure cleaning service.
And all from the number of unwelcome elements the climate will throw at you. Some houses are more fortunate than others in that they are further away from busy roads, dust and other airborne chemicals that won't kill us, but they sure like to stick to the sides and roofs of our homes.
Gold Coast Pressure Cleaning services will make your house gleaming with street appeal again. AT the same time, the areas we treat will benefit from reduced ongoing wear and tear as it removes mould, insects, larvae, algae, bird droppings, grime, and more.
One of the more obvious preventive results of a professional pressure cleaning is protecting the painted surfaces from things like bird droppings that will always eat into the paint and then the moisture gets underneath resulting in peeling and cracking.