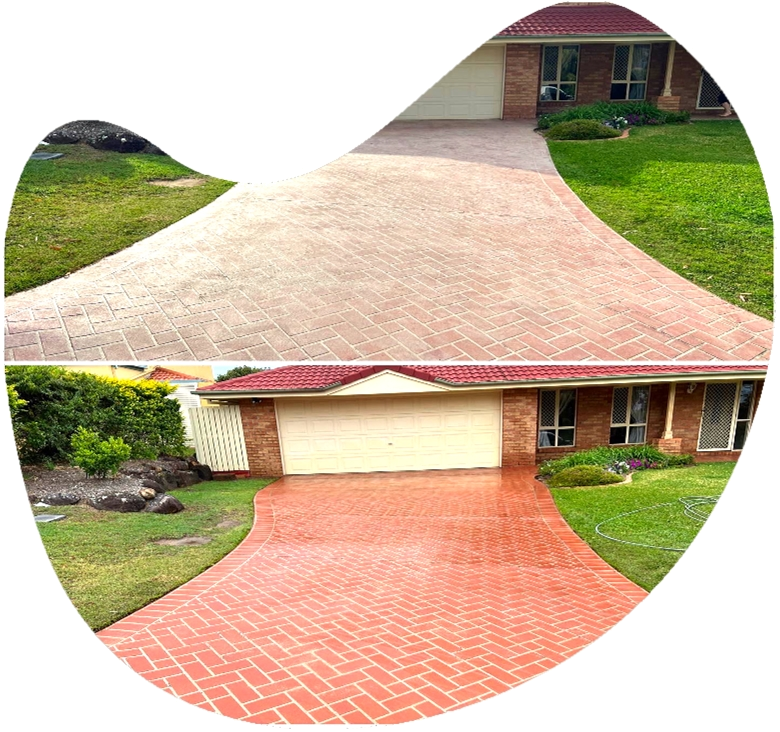 Effective Pressure Cleaning & Washing in Gold Coast
The removal of dirt, algae, and grime makes an instant improvement both visually and structurally to the hard surfaces of your property. Driveway surfaces get hit hard requiring a regular pressure clean. Areas that have little sun and remain moist for long periods will develop mould and moss growth that needs attention.
Our power pressure washing is carried out without the use of harsh chemicals which may affect future deterioration of many surfaces. There are safer and more effective ways to pressure cleaning, and we utilise them all.
Gold Coast Pressure Cleaning is only a phone call away 0424 250 012